Luxury four-bedroom apartment with a total area of 250 m² designed by Neoklasika - Elizabeth IV. Located in the Quiet Center of Riga, UNESCO World Heritage Site.
Luxury contemporary interior design
Step into a world of refined luxury with Neoklasika's exquisite interior design work. The Elizabeth IV project embodies sophistication and elegance in every detail. A grand foyer welcomes you with an air of opulence, leading you seamlessly into a gallery adorned with a place for a piano. The hallway opens to a bright and expansive living room with a cosy TV area and bespoke furniture that beckons you to relax and unwind.
As you make your way through the living room, a glamorous double-door entrance leads to a sophisticated study, where productivity and elegance converge seamlessly.
Attention to detail in every element
Every interior element has been crafted with the utmost care and attention to detail. Our design concept revolves around an extraordinary colour palette, using ombré stripes that gradually shift from pearly white to darker pastel shades, creating a contemporary yet timeless atmosphere. The ceiling and walls are adorned with this exquisite technique, adding depth and richness to the space.
At Neoklasika, we understand that every detail counts, and we take pride in creating beautiful interiors that are tailored to your unique tastes and preferences. Let us help you create the home of your dreams with our luxurious contemporary interior design services.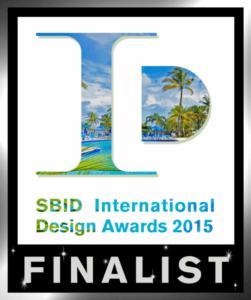 SBID 2015