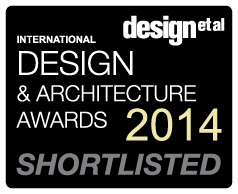 The International Design and Architecture Awards 2014
Moroccan Style Interior Design
Neoklasika's design team has created a Moroccan-style holiday apartment in Jurmala's renowned Baltic resort city.
The design vision for this luxury living space captures the essence of modern Moroccan interior design, infusing a carefree, relaxing atmosphere throughout the apartment.
Rich, comfortable seating areas, elegant draperies, and vibrant cushions create a harmonious blend of contemporary sophistication and traditional Moroccan aesthetics.