Award-Winning Office Design
Neoklasika's team was tasked with creating an exceptional office space for over 3,000 employees, encompassing a 24/7 entrance lobby, canteen, gym, open and private offices, meeting rooms, breakout spaces, kitchens, and employee locker rooms.
Neoklasika is a distinguished German Design Award Winner for the outstanding project - Evolution HQ Office.
Office Interior Inspired by Nature
We aimed to bring elements of nature into the heart of the building's interior design. The dynamic and ever-expanding nature of the company evoked the metaphor of a beehive, representing a harmonious and efficient environment.
The hexagonal honeycomb structure became the leading motif of our concept, symbolizing equality, growth, and balance.
Creating a Human-Scale Experience
Maintaining a human-scale atmosphere is paramount in such a vast and energetic office. Our meticulous design emphasizes a sense of belonging and community, with carefully selected furniture finishes and flooring materials tailored to each floor.
Our expertise in blending art and space is showcased through collaborations with local artists for wall designs and custom-made textile prints for upholstery, crafting a genuinely bespoke and luxurious workspace.
Contact Neoklasika to create an extraordinary office environment for your team.

German Design Award 2020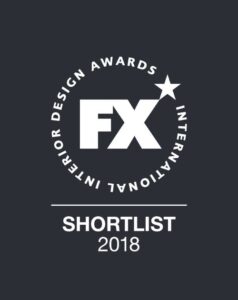 FX* 2018